MobiHok v6 Cracked - Android FUD Rat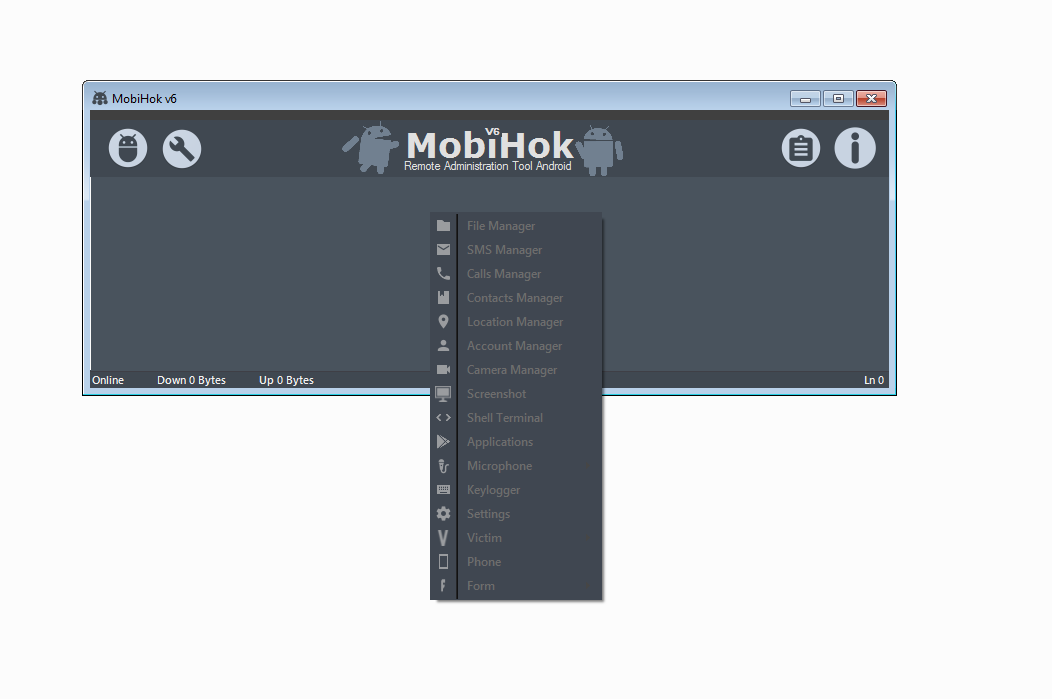 MobiHok v6 Cracked - Android FUD RAT
MobiHok v6 RAT cracked: is the latest version of MobiHok RAT. It is an advanced version of android RAT with a lot of powerful features. MobiHok v6 comes with a lot of new features that anybody has never seen before. I have provided the MobiHok v6 cracked version download link below. You can also search on wiki for more about trojans.

Supported all versions of android
Generates FUD payload
Victim live screen recording streaming
Bind payload with another apk
Persistence payload
Social Media phishing pages
Stable connection
Easy to use
File manager
SMS manager
Calls manager
Contacts manager
Location manager
Account manager
Camera manager
Live screenshot of victims
Shell terminal
Application
Directly install any another apk on victims phone
Microphone
Keylogger
Settings
Victim
Phone
Many More...
ICQ:653580170
Whatsapp +79017473945
telegram : https://t.me/adrikadi
Download MobiHok RAT
MobiHok RAT
MobiHok RAT Download Link