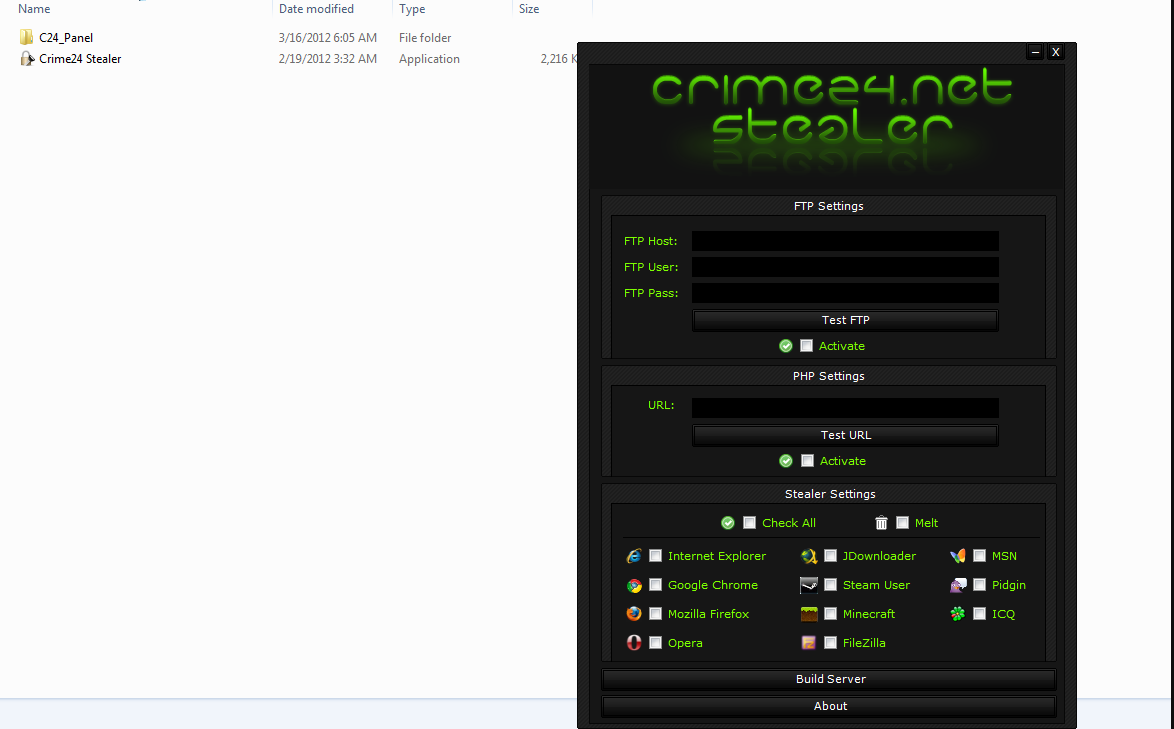 <
div style="text-align: center;"><img class="alignnone size-medium" " src="https://i.postimg.cc/gcXgHcx5/Screenshot-1.png" alt="cs" width="1174″ height="729″ style="display:none">
Crime24-Stealer
What is Password Stealer?
A password stealer (PWS) is malware that is specifically used to transmit personal information, such as user names and passwords. A PWS often works in conjunction with a keylogger or other tracking software.
In this article, I have presented Crime24 Stealer which will help you to steal passwords from victims PC;
Crime24 Stealer
Features:
Steals Password (IE ,Chrome, Opera, Firefox, Steam, JDownloader,  MSN, FileZilla, Minecraft, MSN, Pidgin and ICQ).
PHP Logging
FTP Logging
Melt
for more help contact me
ICQ:653580170